Vallès Visió
A choral campaign about the feeling of belonging that local television network instills
A television with a point of view
Vallès Visió is the public digital television network covering the municipalities of the Vallès Oriental (Barcelona) and is the media of reference throughout the area. Its content focuses on topics of local interest, with special attention to news, interviews with local personalities, debates, reports and local sports events. No other network deals with current events in the different municipalities as closely and thoroughly. Its primary reason and value is to provide an absolutely unique point of view for a local audience interested and involved in their own communities.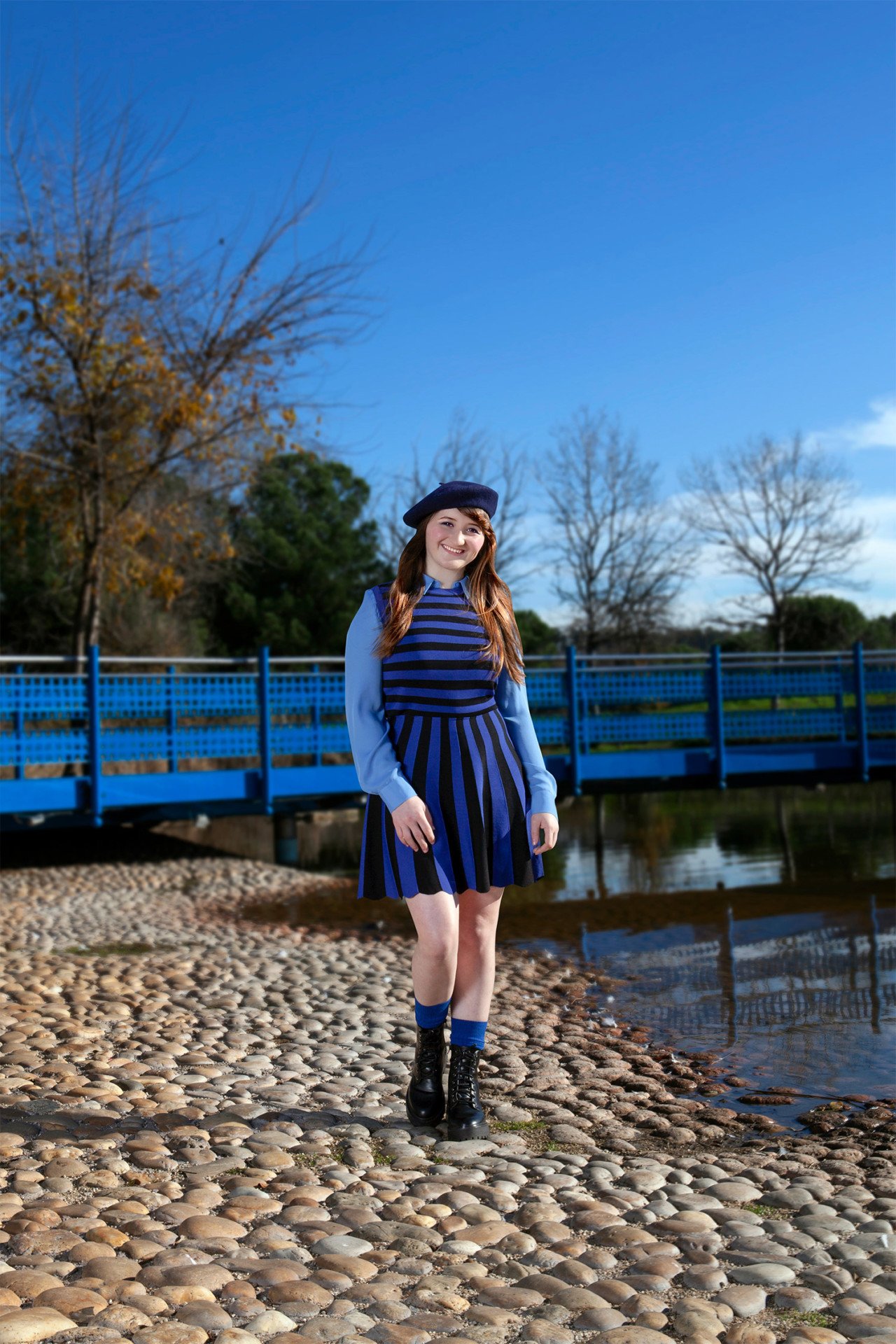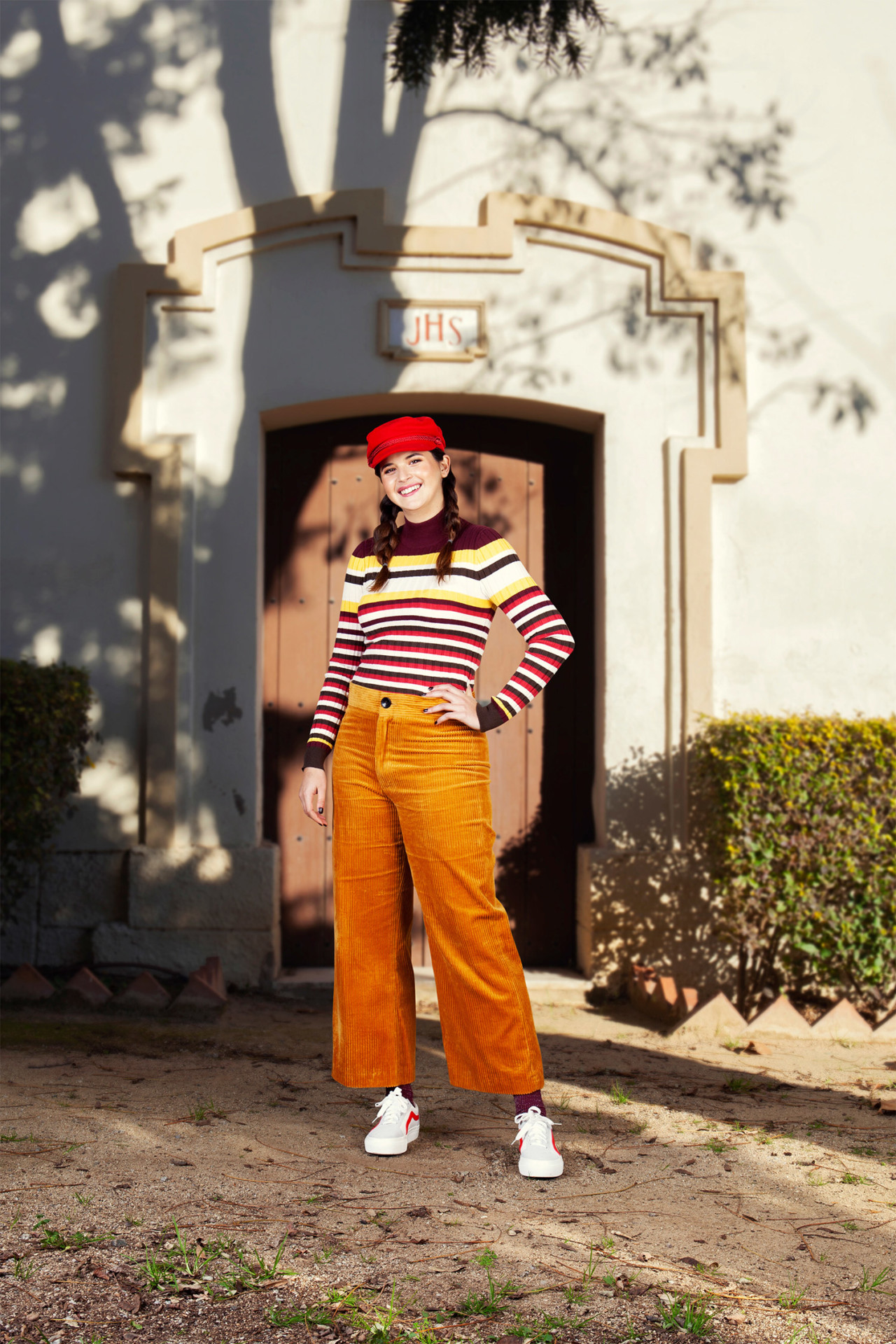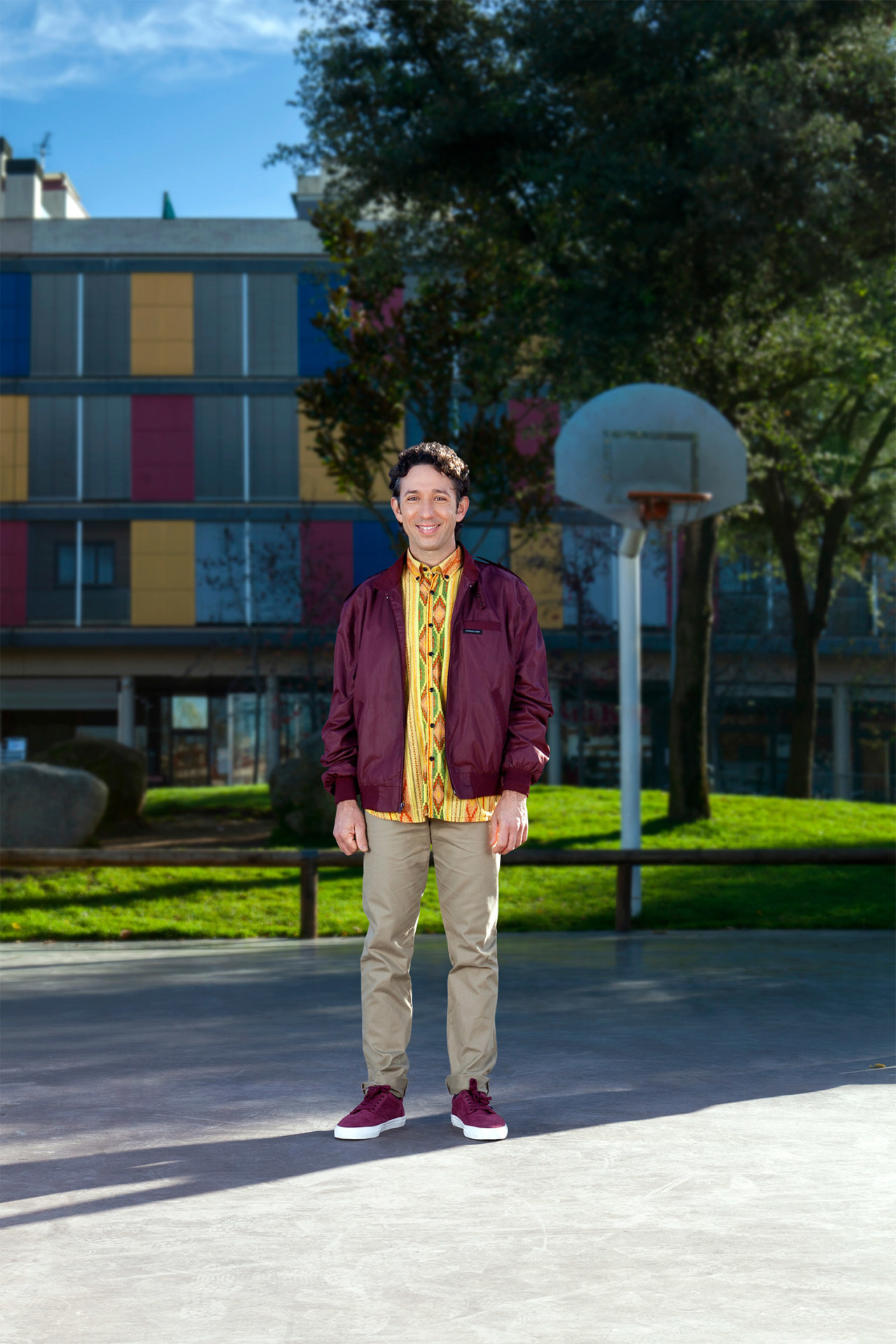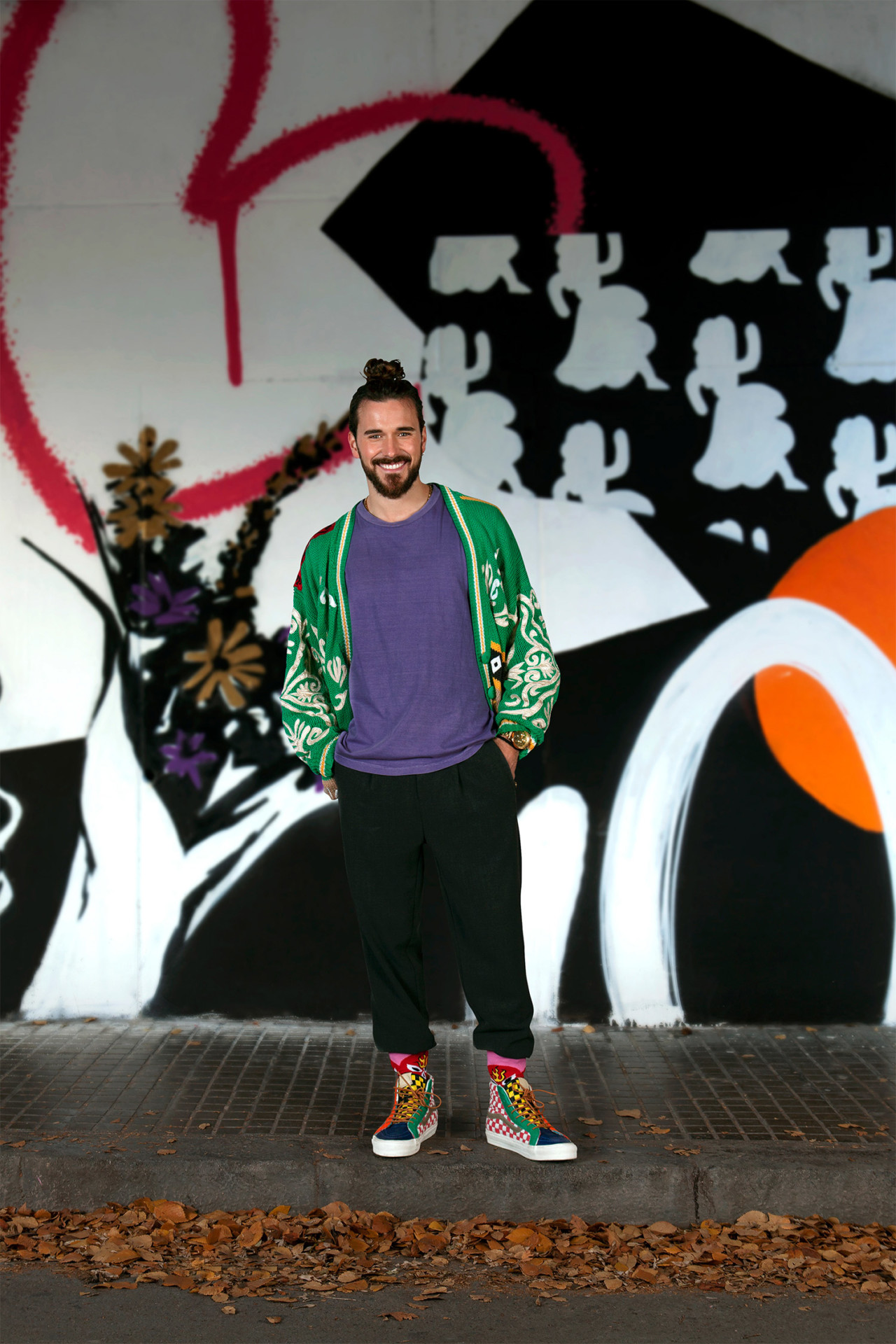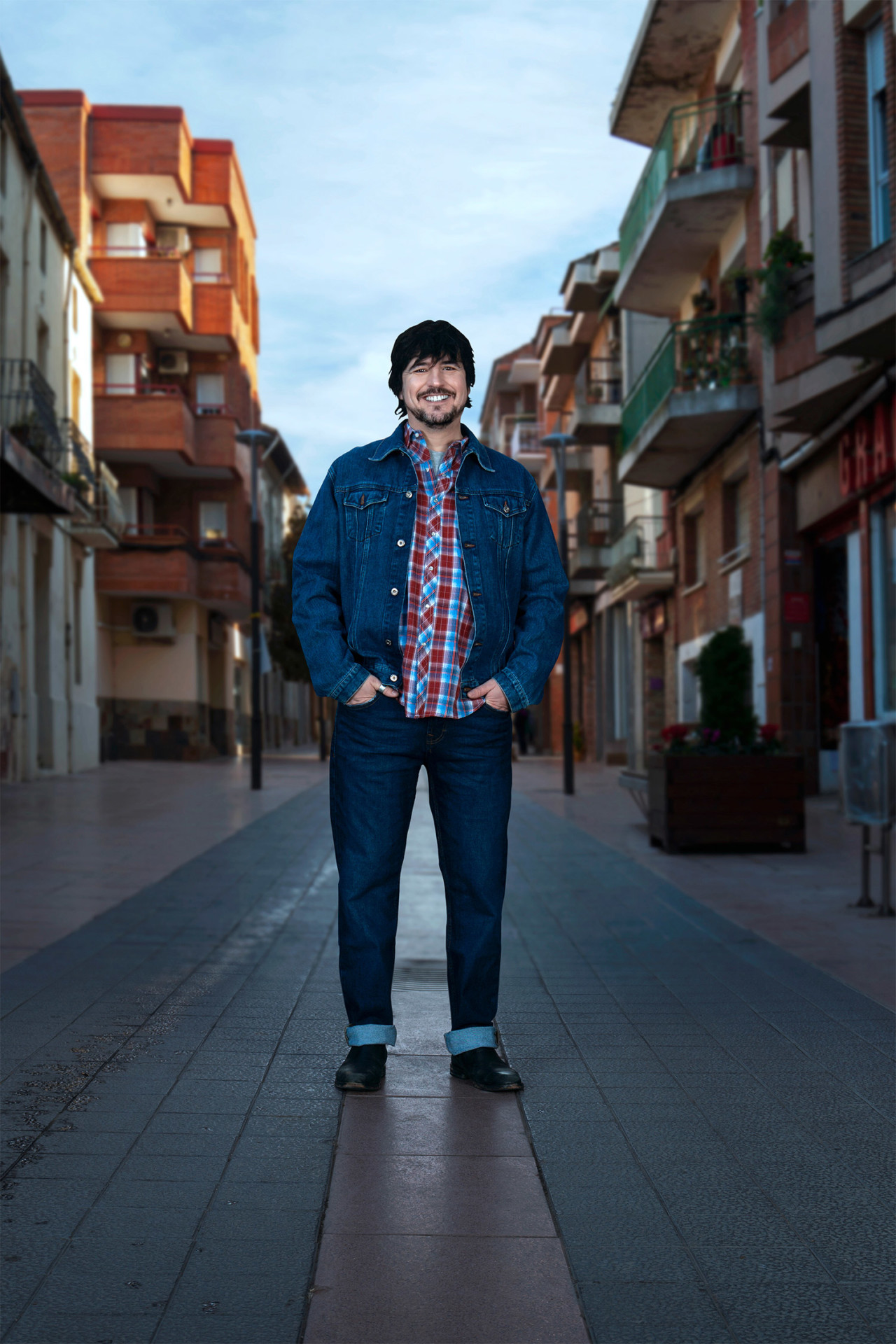 Vallès Visió 01 / 05
Zero KM channel
With the aim of emphasizing the concept of local television, we show five genuine viewers in five emblematic locations of their respective communities, thus highlighting the strong links of the channel with the people of the region. This perspective allowed us to talk about local television as a basic tool for social cohesion and the construction of collective identity. The five people that were photographed were selected due to them representing the eclectic personality of Vallès Visió, since they are all public figures in the world of art and culture: Marc Álvarez (aka Dase) is an urban artist, Júlia Quintana is an illustrator, Ricardo Piris is an actor, Yaiza Contreras is a photographer and Martí Torras is a theatre director and author.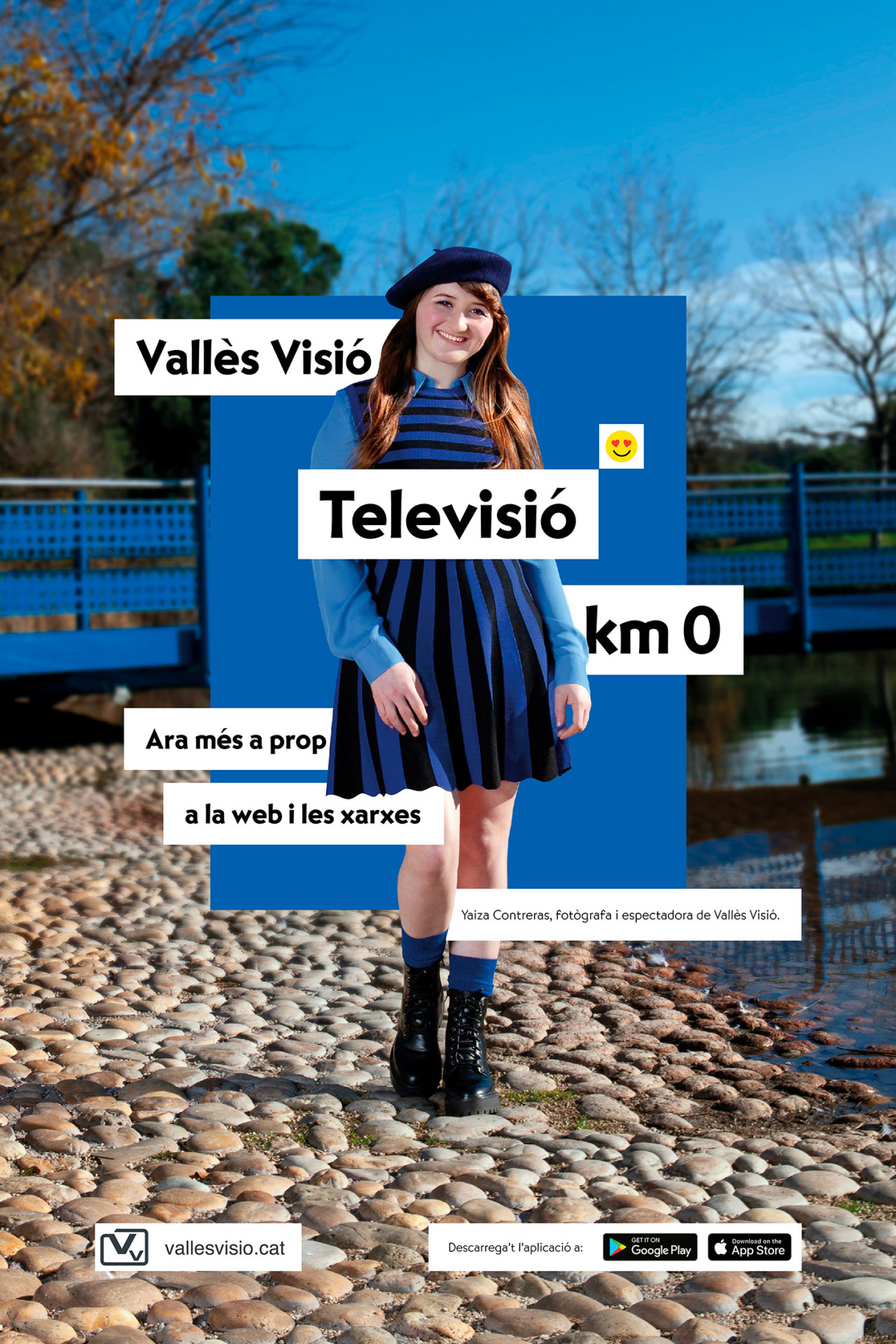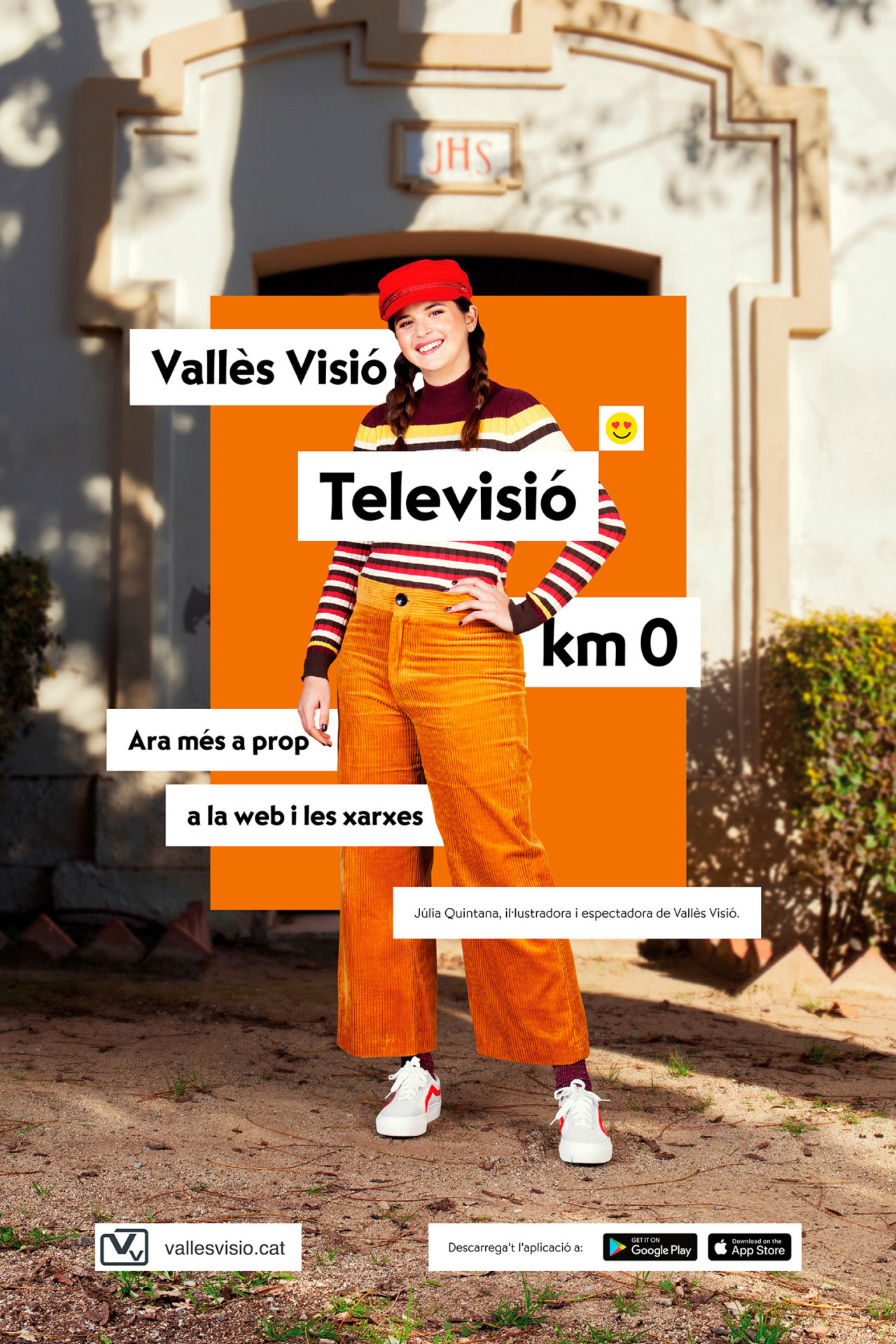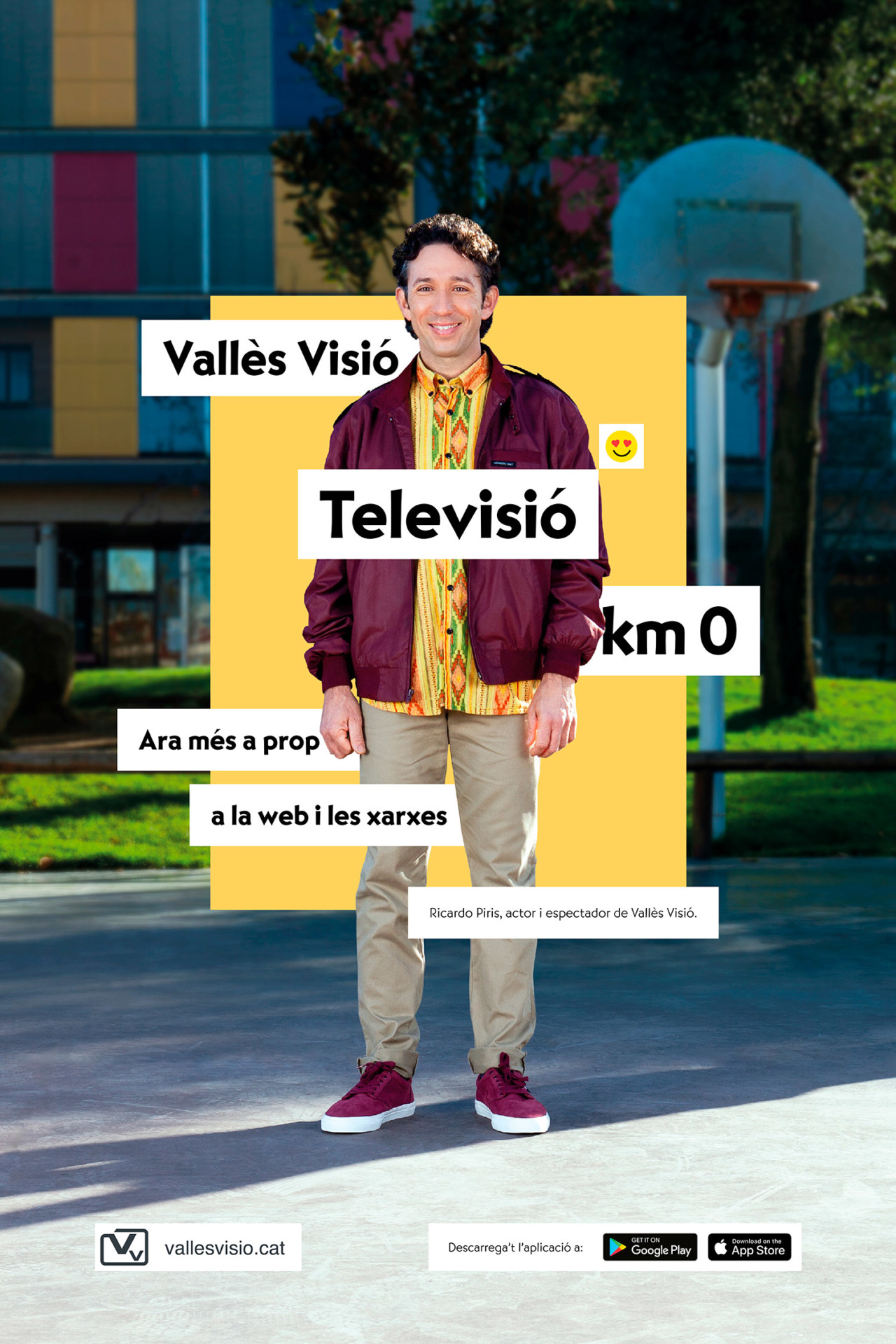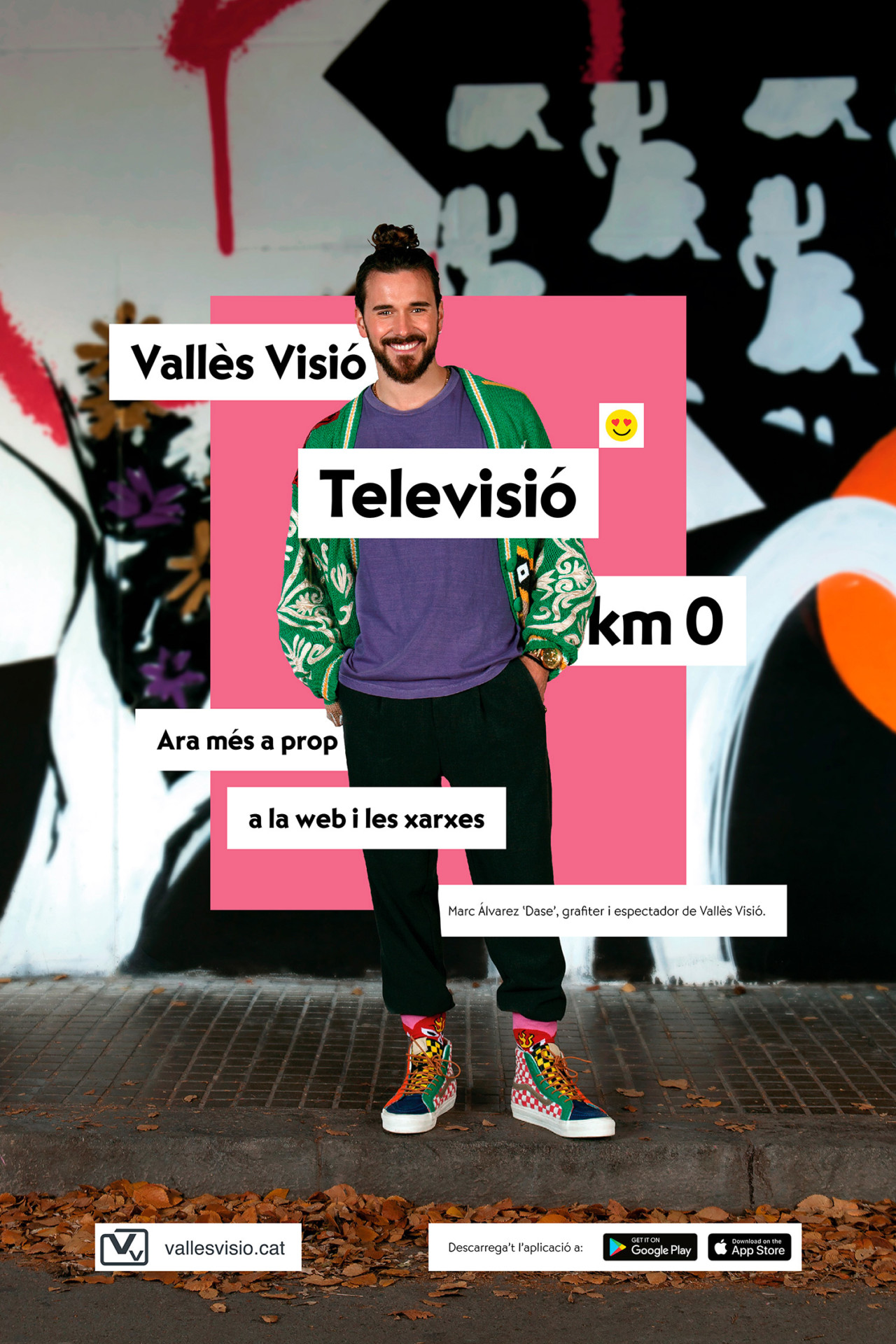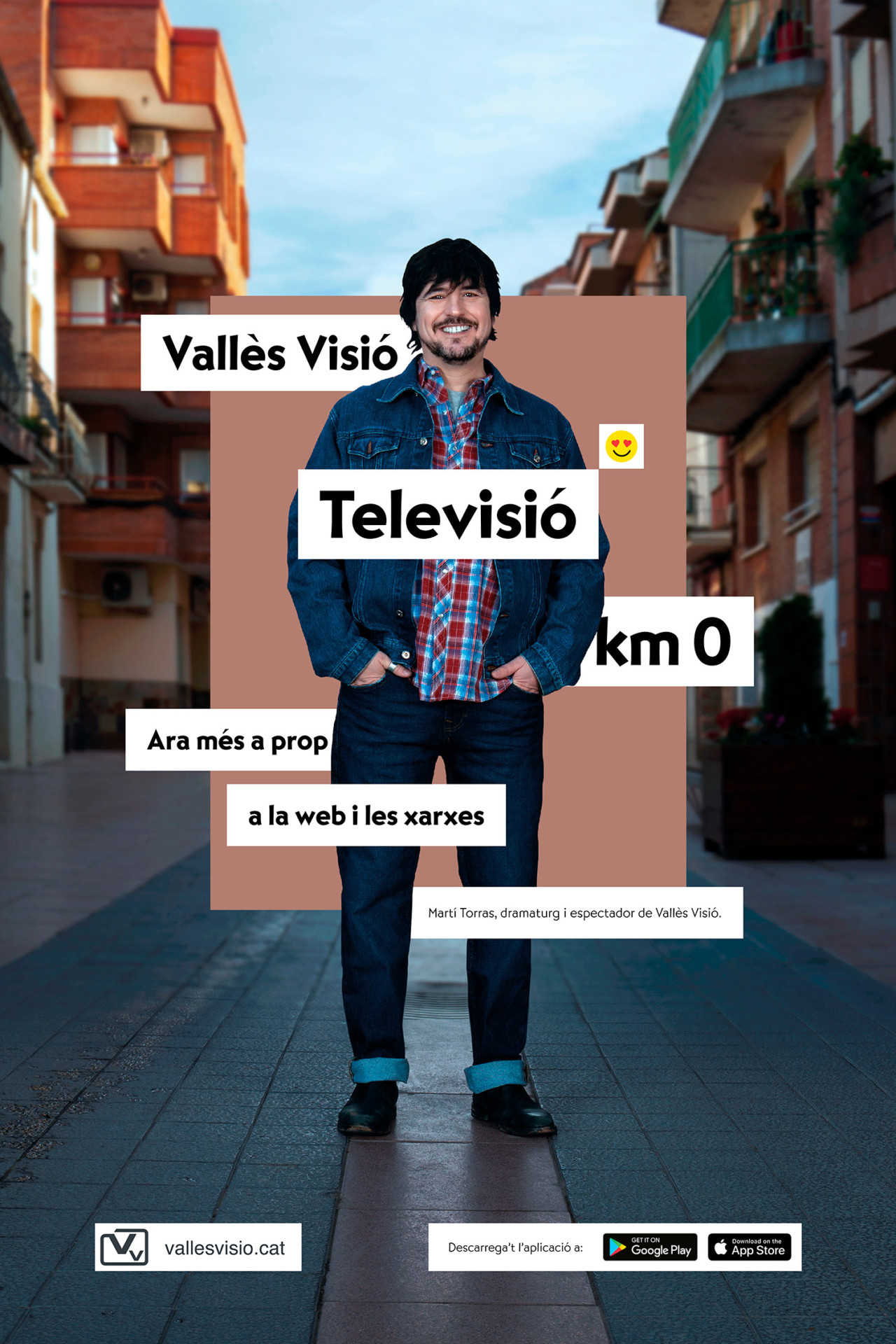 Vallès Visió 01 / 05
A transmedia philosophy
Television understood as a unidirectional and static channel with passive viewers is an anachronistic concept in 21st century communication. It is for this reason that Vallès Visió focuses a large part of its content on live connections with social networks, thus building a synergistic discourse with the changing present and its viewers. We represented this commitment to discourse with their audience with a text and layout that connect directly and seamlessly to the immediacy of social media narratives and symbolize the close relationship between television and its audience as well as highlighting the daily presence of Vallès Visió in their community.