IEFC
The future will be photographed
One of Barcelona's key cultural institutions
The Institute of Photographic Studies of Catalonia (IEFC) is the renowned school of photography in Barcelona and one of the most important in Europe. An institution founded in 1972 that not only acts as an educational centre, but also plays an essential role in the cultural ecosystem of the city by way of its research departments, its archive of the national artistic heritage and its dedication to aid and showcase new talents. Thousands of students have passed through its classrooms over the last four decades and many of Spain's leading scene photographers were trained here.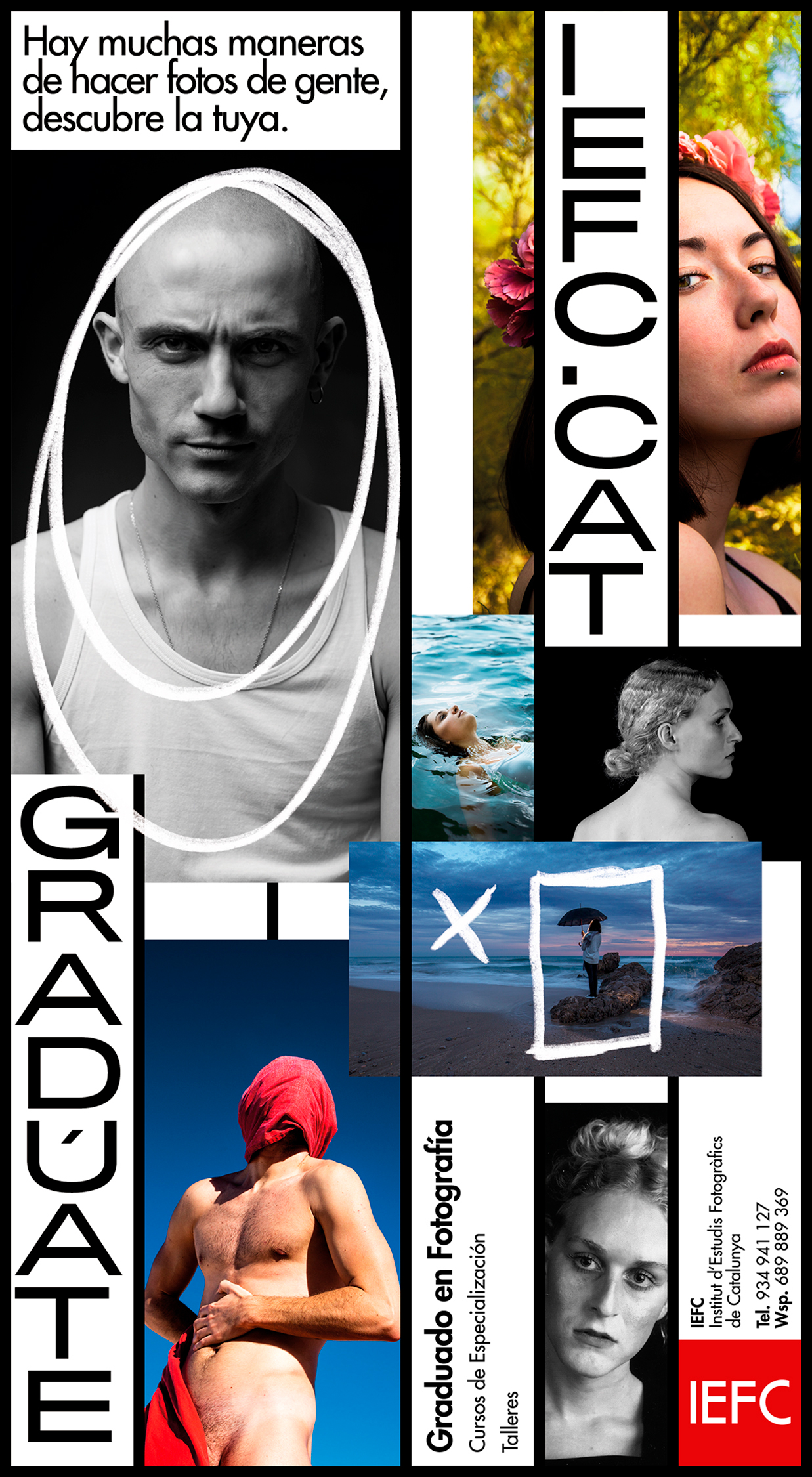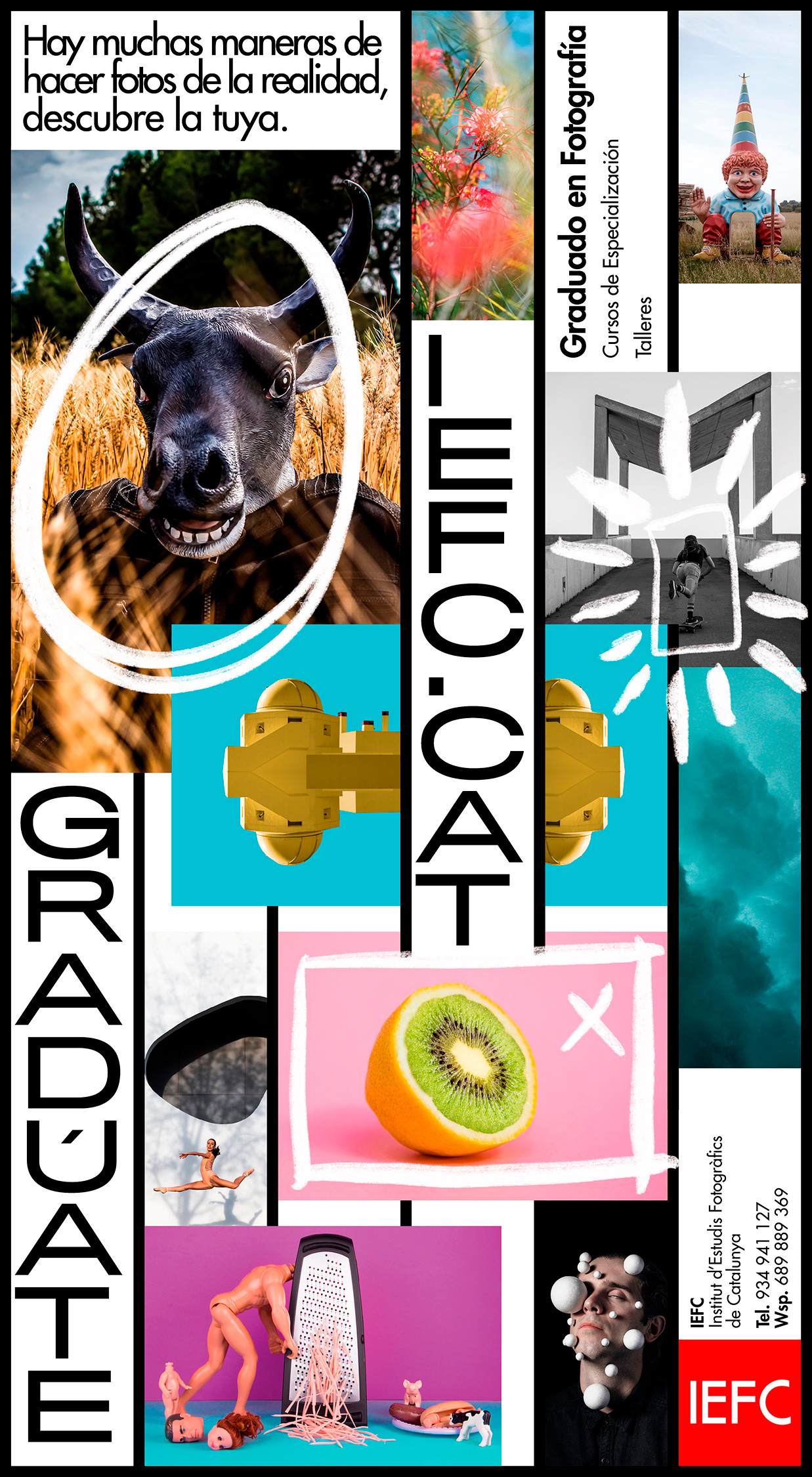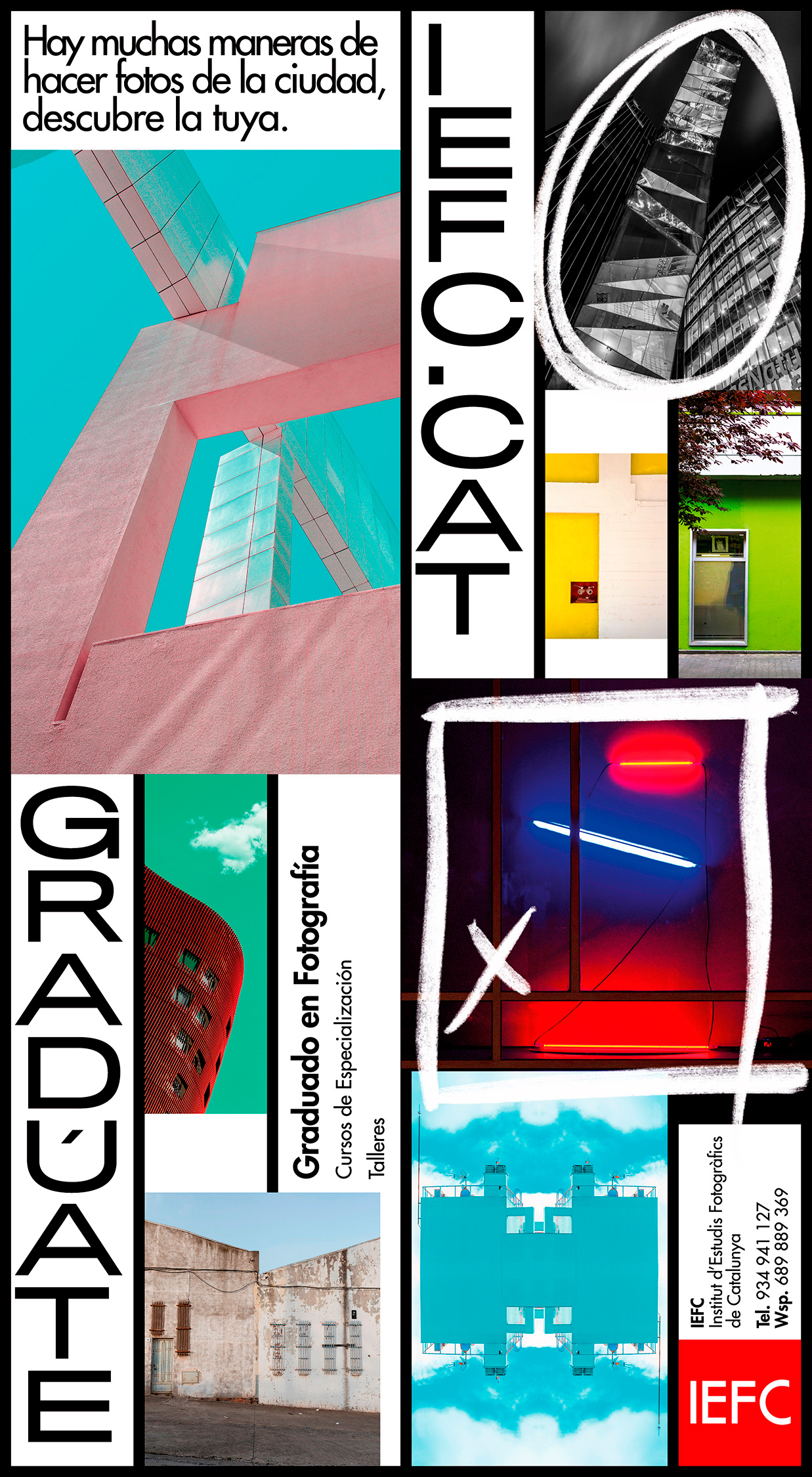 IEFC 01 / 03
The infinite conctact sheet
We live in a world of overwhelming visual impact, defined by saturation and abundance. The continuously growing abundance and quality of cameras, phones and social networks means this overexposure is unstoppable. Every year over 1.2 billion new photos are generated worldwide which is undoubtedly making photographic language not only a primary language of the future, but also of the most immediate present. It is a medium that, in the current visual ecosystem, is essential to understand, decipher and control. The current students of the IEFC are children of Instagram, filters and Google Images: for them, the whole world is defined by photographs, always at their disposal to use and to see. Their daily life is an infinite contact sheet of options.
"The illiterate of the future will not be those who cannot read the alphabet, but the one who cannot take a photograph" (Walter Benjamin)
The metaphor converted into a modular system
Students of photography seek to find their own language within the great diversity of possible genres and styles. They hunt, explore and desire a unique and personal way of expressing themselves in a world saturated with images. And it is precisely this process of searching, finding and selecting that led us to structure the entire communication campaign for the IEFC through an eminently photographic key visual: the contact sheet. The perfect metaphor of the world in which we live, of creative work as an exercise always in progress and of the need of every student and artist to find themselves through their images. A search process that we have highlighted with the inclusion of handwritten marks that emphasize the selection and screening of images and that are also part of the classical iconography of photographic methodology.
We created a modular and flexible system with which we show the broad range of areas that can be studied in the IEFC through the images of its most authentic ambassadors: its own students. The organic campaign layout created has since become part of the institution's brand identity and has been used in all its corporate communication.