UFEC Foundation
Strategy, design and creativity for the Third Sector
Sport as a tool for social change
UFEC Foundation is a private non-profit entity, founded with the main objective of contributing to the social improvement of vulnerable groups through the values of sport and, in addition, to directly help all Catalan sports organizations that need it. The Foundation is an initiative of the UFEC (The Sports Federation Union of Catalonia), which contacted us to advise them from the strategic point of view of the launch of their new project and to create the entire communication campaign.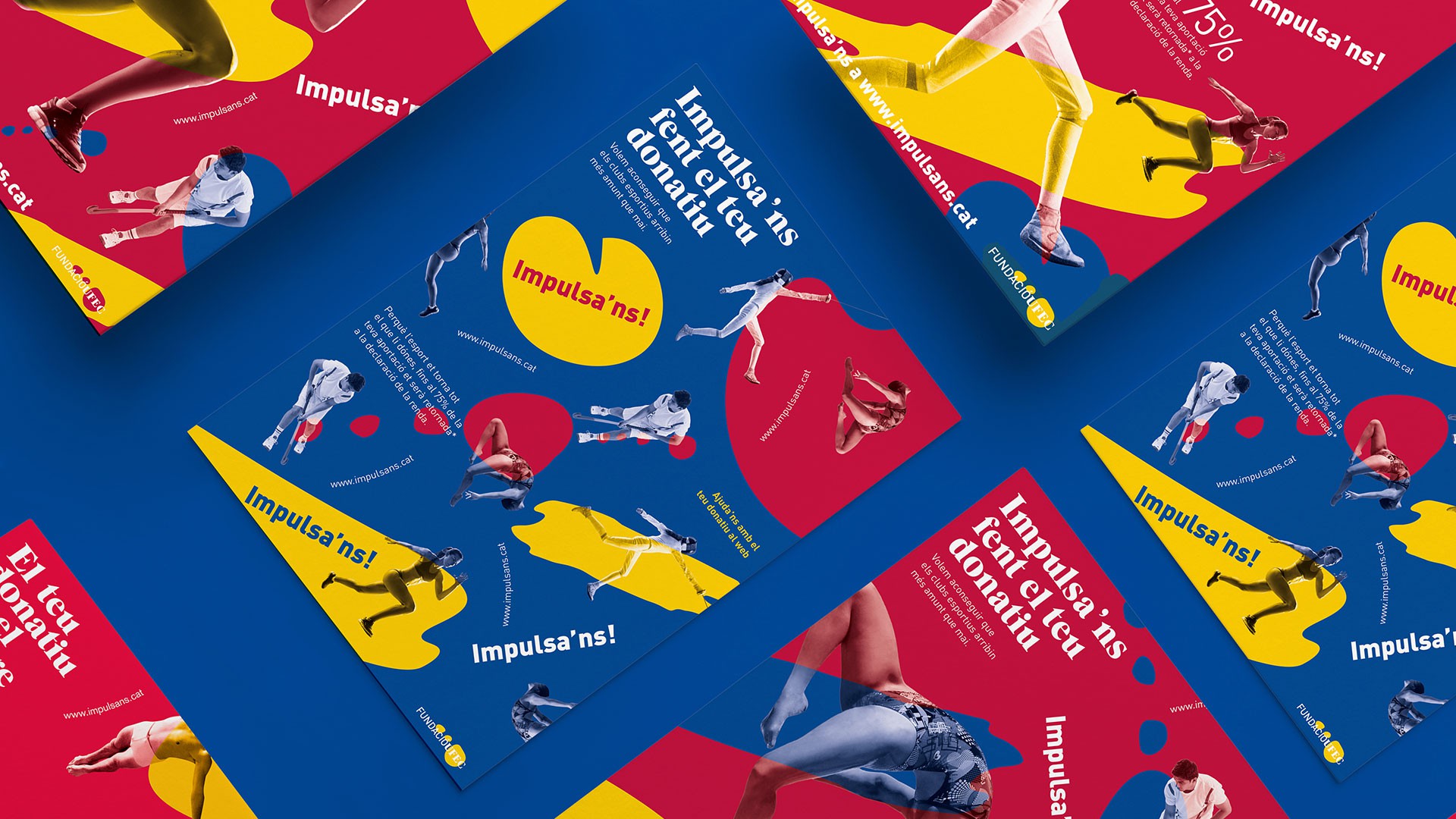 The liquid strategy
The network of Catalan sports entities and clubs is a complex system of institutions whose representations are found all over the region; from the principal cities to the smallest towns. For this reason, to draw attention to the launch of the Foundation and its different objectives, we created an integrated and multiplatform proposal that ranged from the mainstream media to social media and BTL tools. A hybrid project that sought different levels of impact on a proposal that appealed to the feelings of group belonging and that opened horizons towards new forms of financing like crowdfunding as an added way to get specific projects to be carried out.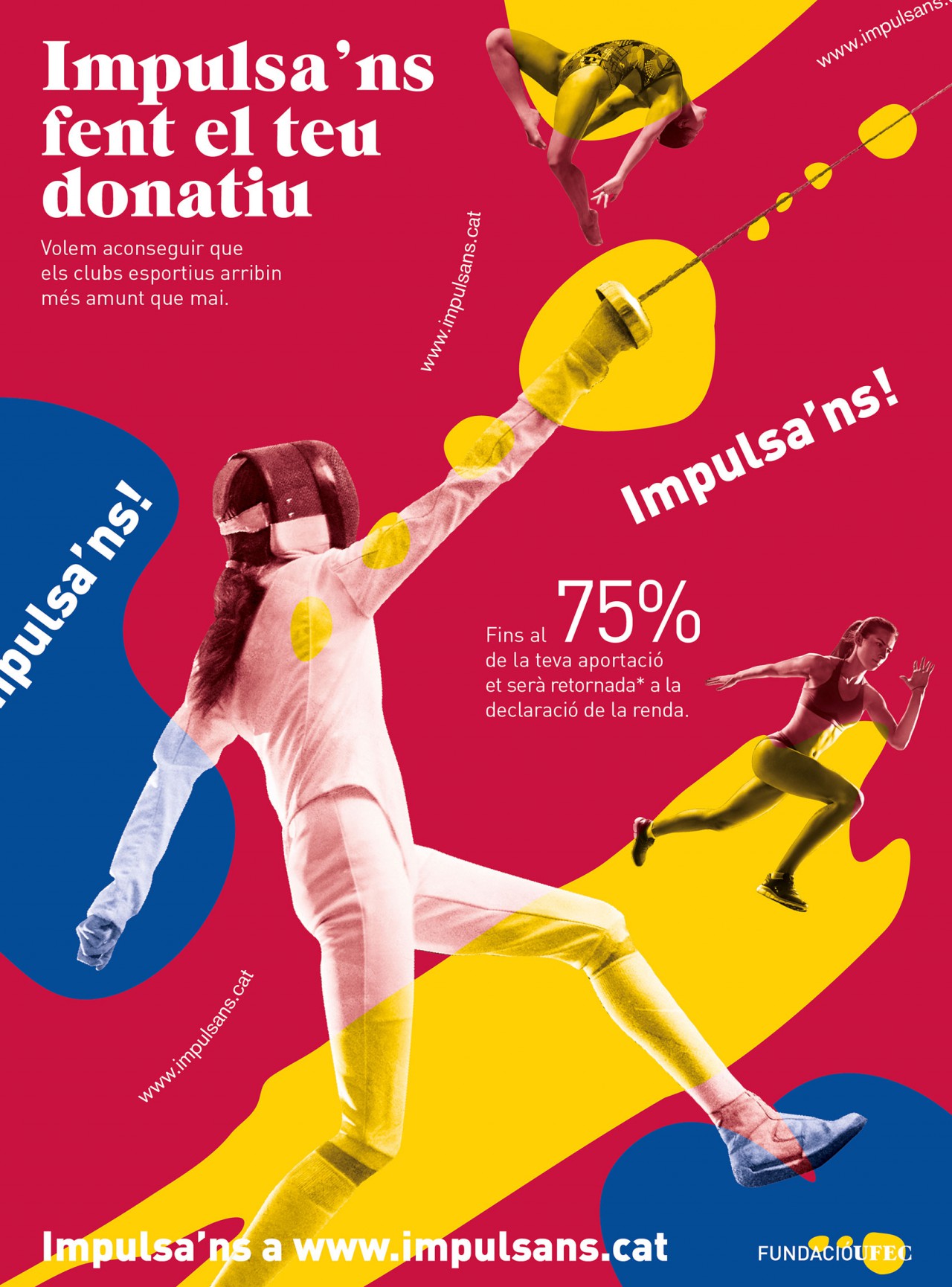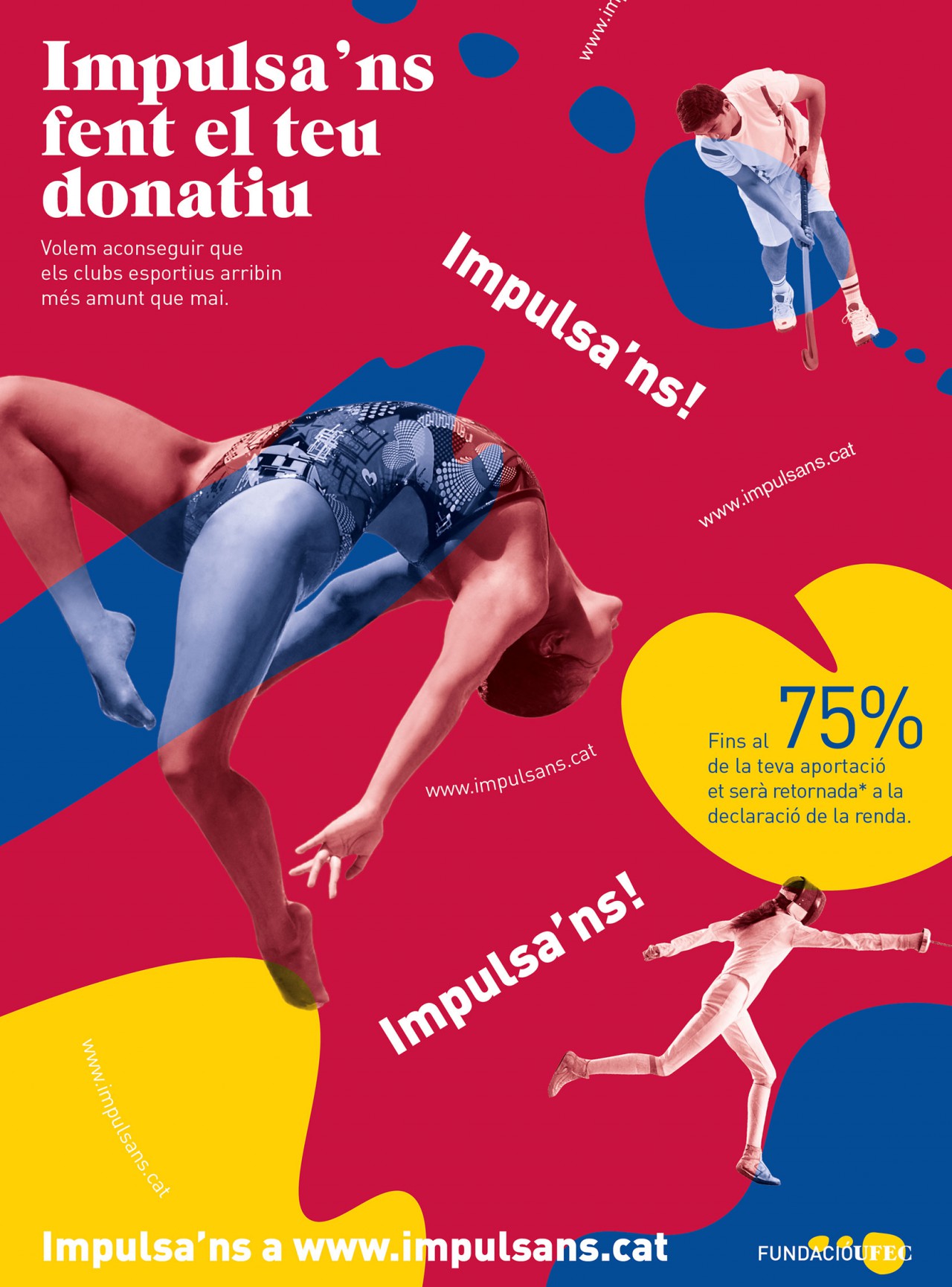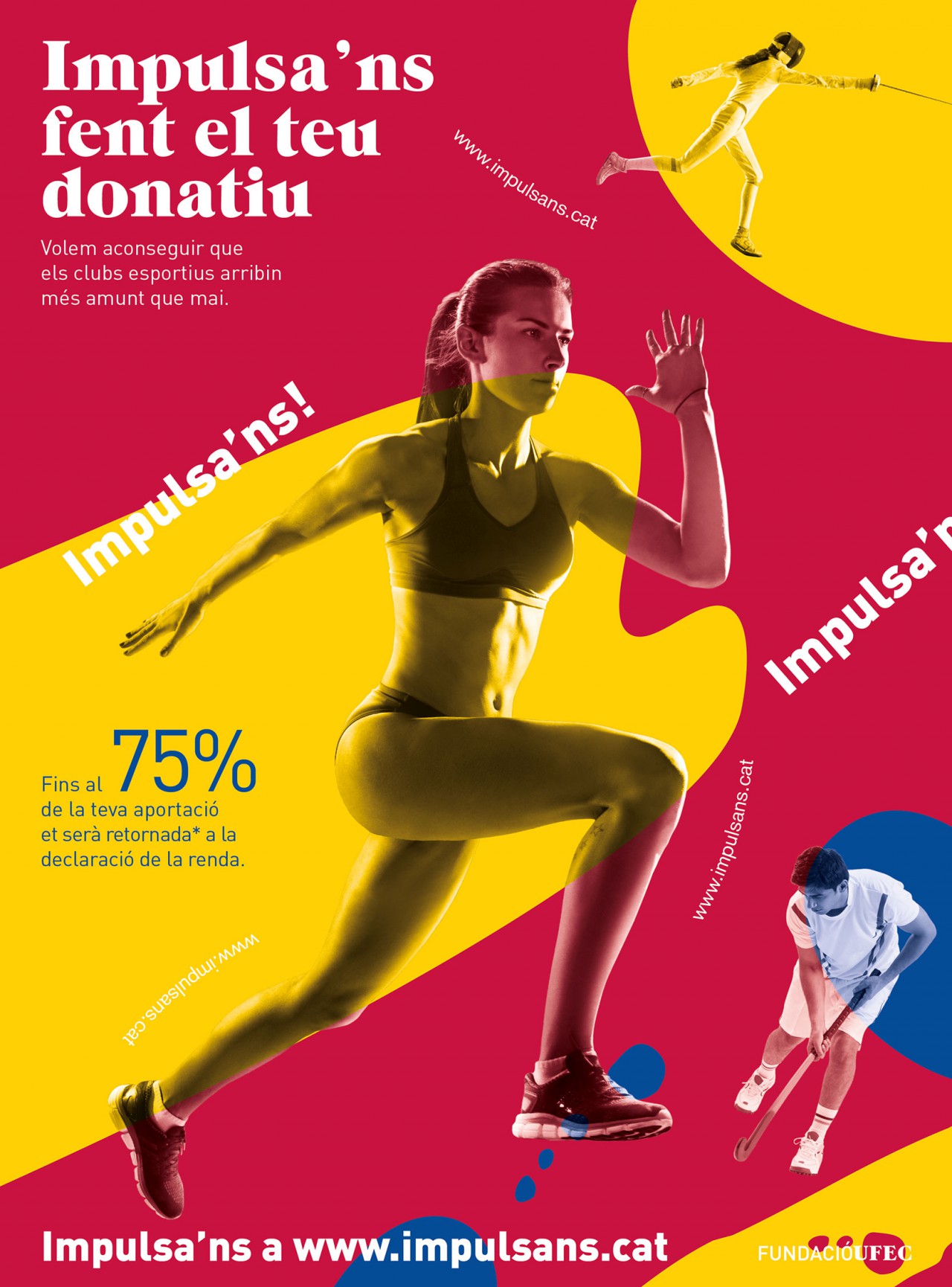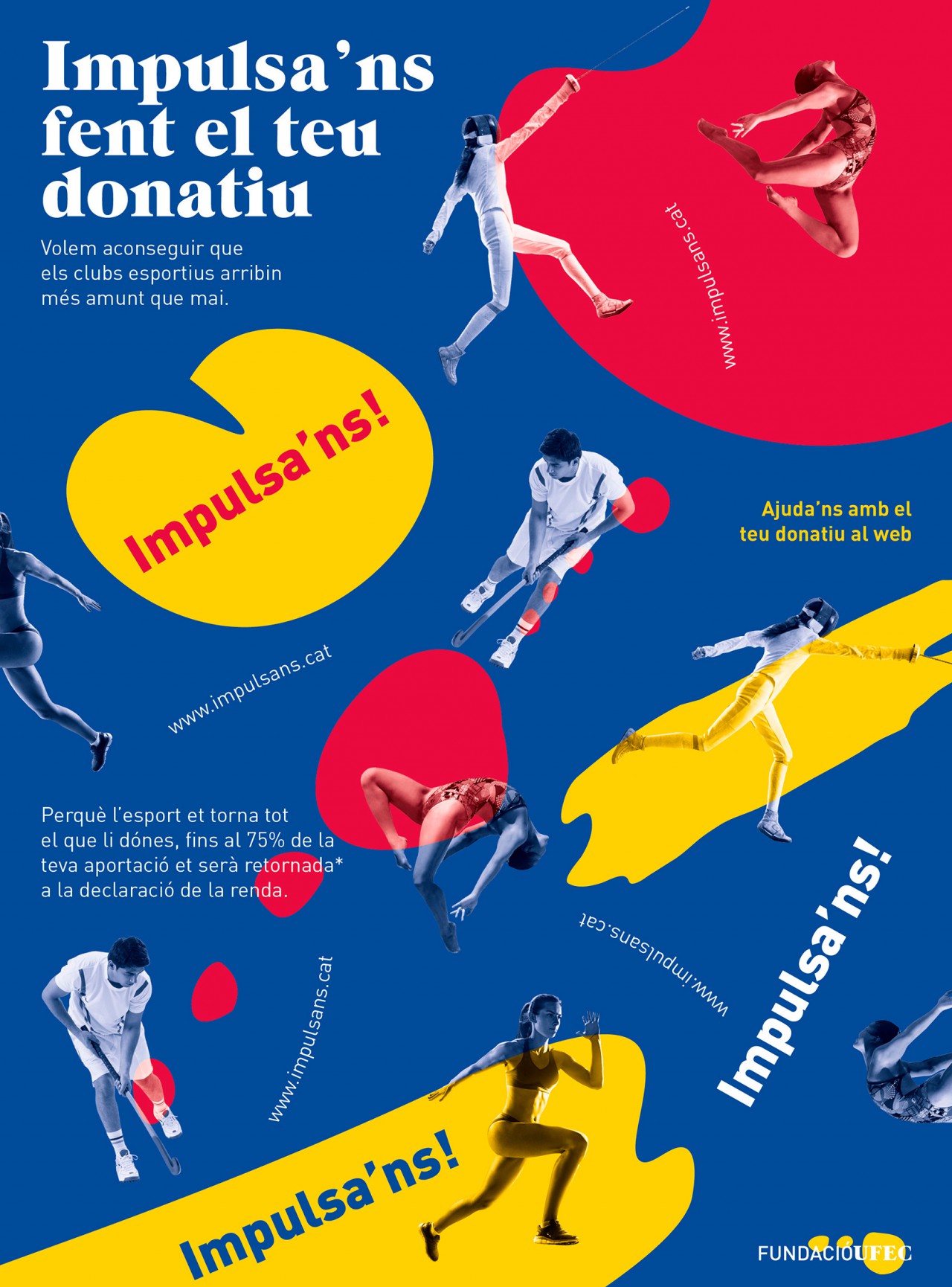 UFEC Foundation 01 / 04
Heritage as a framework
Since sport and culture are two of the main elements that make up the collective identity, we designed a visual territory based on the work and the spirit of one of the most influential Catalan artists of all time: the painter Joan Miró. His expressive colours and free forms have opened up a world of possibilities to us within which we were able to develop all the planned elements from our strategic positioning in a fluid, evocative and symbolically rich way. We worked with three primary colours (yellow, red and blue) for their vehemence and strength, as well as for their references to Miró's work and the Catalan territory itself.
"I try to apply colours like words that shape poems, like notes that shape music."
Joan Miró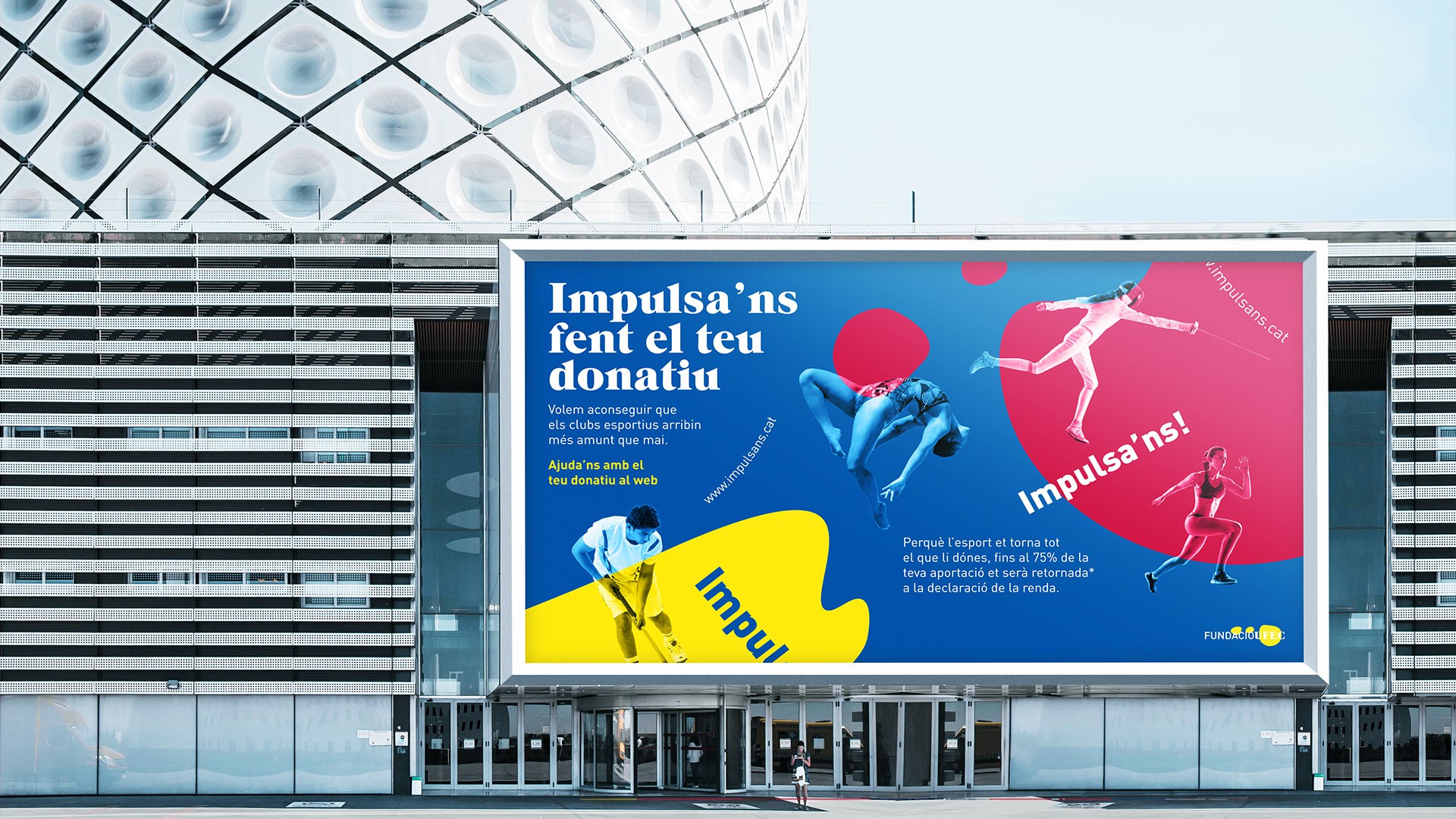 Understanding layout as a canvas
To the iconic base that provided the references to Miró, we added a simple and symbolic key visual: the jump. The jump, one of the most common exercises in sports practice, is understood in this case as a symbol of energy, optimism and, above all, future. An impulse towards a new future of Catalan sport and its involvement in society that the collaboration of partners and donors can make possible. With the aim of showing the wide Catalan sport panorama, we integrate athletes from different disciplines jumping in an organic and fluid layout whose graphic system allowed a perfect adaptability to all formats of the campaign.