Diputació de Barcelona
A governmental campaign that represents the many facets of current feminism
Now is the women's time
The year 2017 has marked a turning point for women's rights. A phenomenon that has become global thanks to massive movements like #MeToo or #TimesUp. Concepts such as female empowerment, sisterhood and patriarchy have become part of the mass media and have spurred a global debate on the need for an urgent change of values. For International Women's Day 2018, the Barcelona Provincial Council commissioned a campaign to reflect the institution's support for feminist movements and how, from a local perspective, the Provincial Council works daily throughout all their municipalities and organizations to achieve equal social policies for women and men.
The evolution of feminism as a concept
Feminism has evolved in an unstoppable way in recent years into a transversal discourse happening on the streets, in newsrooms and among policy makers around the world. Every aspect of society; the arts, education and sports, to name but a few, are being rethought. In this context, we understood the need to show how feminism as a concept, and even as a word in itself, has been expanded and diversified in an iconographic process of social and collective identification, where the vindication and celebration have hybridized to give origin to a new form of expression of pride and belonging.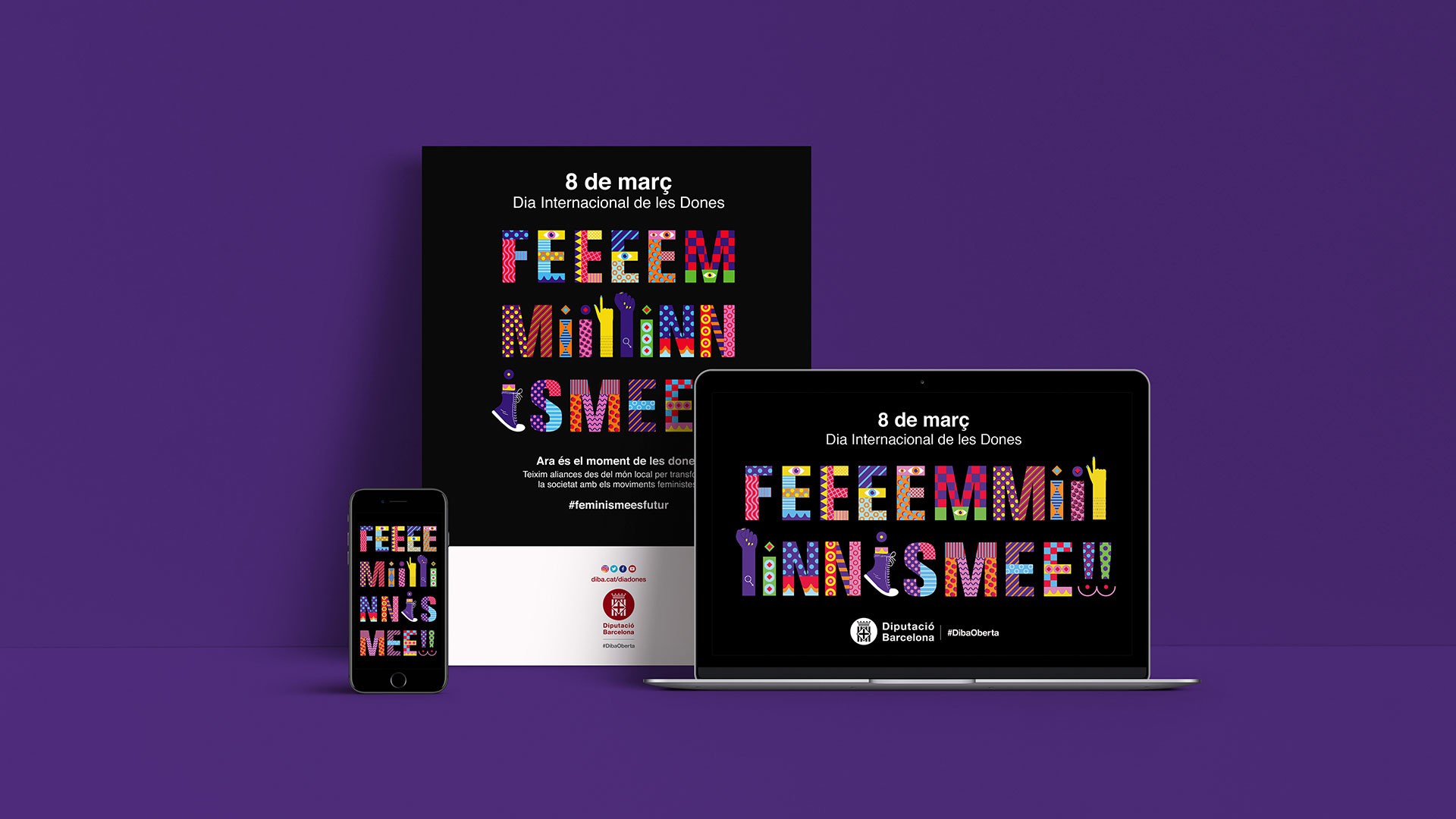 How to show feminism through an image
Based on the so-called fourth wave of feminism, we have represented through typography (in its colours, patterns and illustrations) the reality of a plural movement that includes and accepts all types of women, supporting the inclusion of different identities and the appreciation of the feminine body and sexuality as something individual and non-transferable, thus rejecting any type of uniformity in the definition of women. Our campaign is a call of pride and joy, of vindication of diversity and the sum of identities that make up the 21st Century feminism in which all women can feel free to express themselves as and when they wish in a supportive community environment. Current feminism is as diverse as each one of the women that make it up and as powerful as the sum of all of them.