Miniblack by Freixenet
Miami Edition is the latest worldwide update of one of Freixenet's icons
Evolving to remain contemporary
Miniblack is the most innovative proposal of Freixenet that aligns itself with new trends to enjoy cava in an original and different way, since the packaging of the bottle itself includes a glass, which allows consumption at fashion shows and all kinds of social events. A unique proposal in the world of cava whose brand identity is radically renewed every two years. In previous editions of Miniblack the image was designed by creative figures such as illustrator Jordi Labanda or fashion designer Custo Dalmau, establishing a notable precedent for the new THIS is UMAMI version of Miniblack.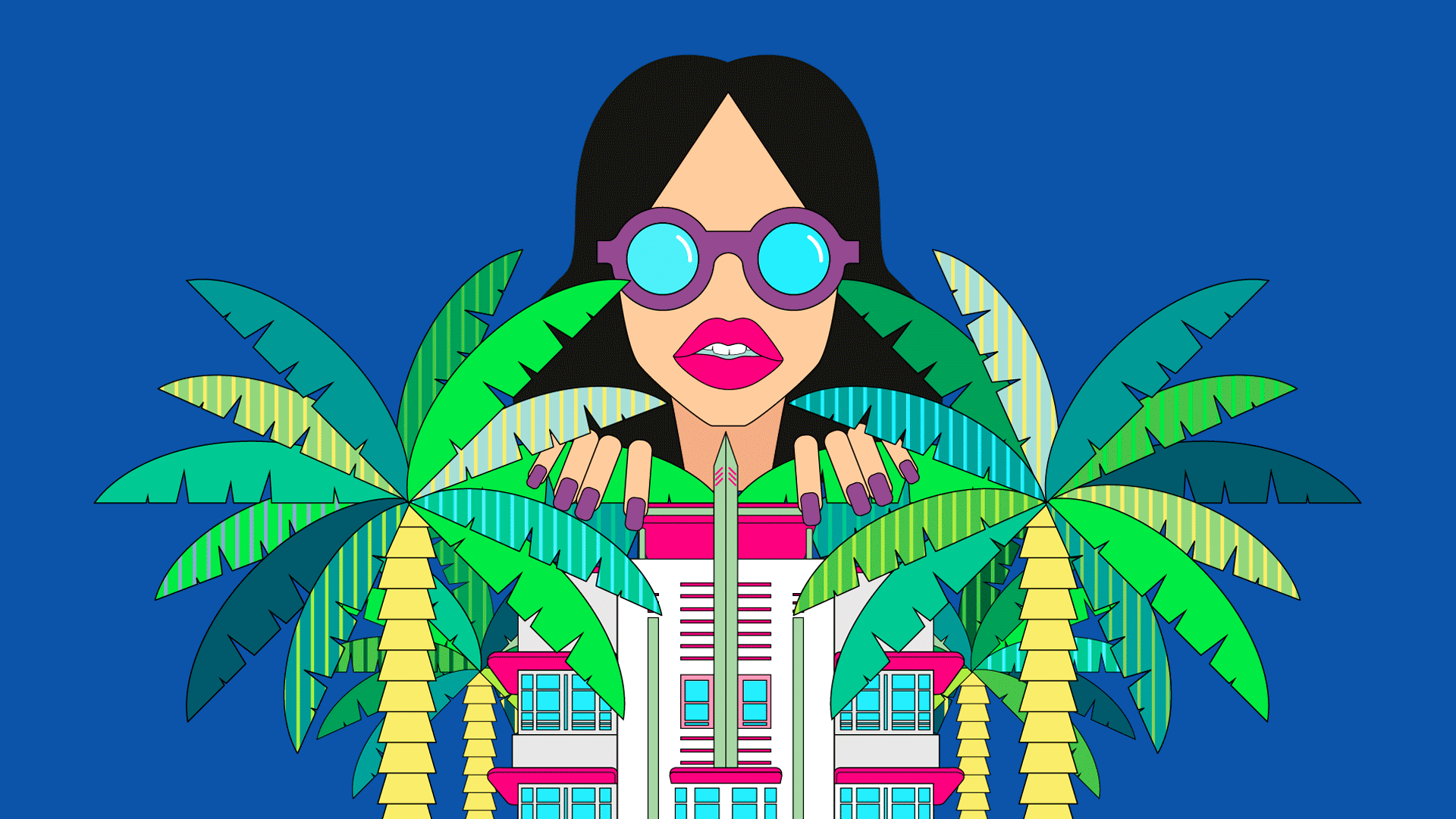 The evocation of a name
Miniblack is synonymous with sophistication, cosmopolitanism, hedonism and the latest trends. Concepts which are perfectly incarnated in Miami, a city of light, Caribbean joy and colour. A melting pot of culture and tradition, an image of eternal summer, and more recently with the emergence of a plethora of art galleries and fashion shops, born under the influence of Art Basel, all put Miami at the epicentre of modernity and the vanguard.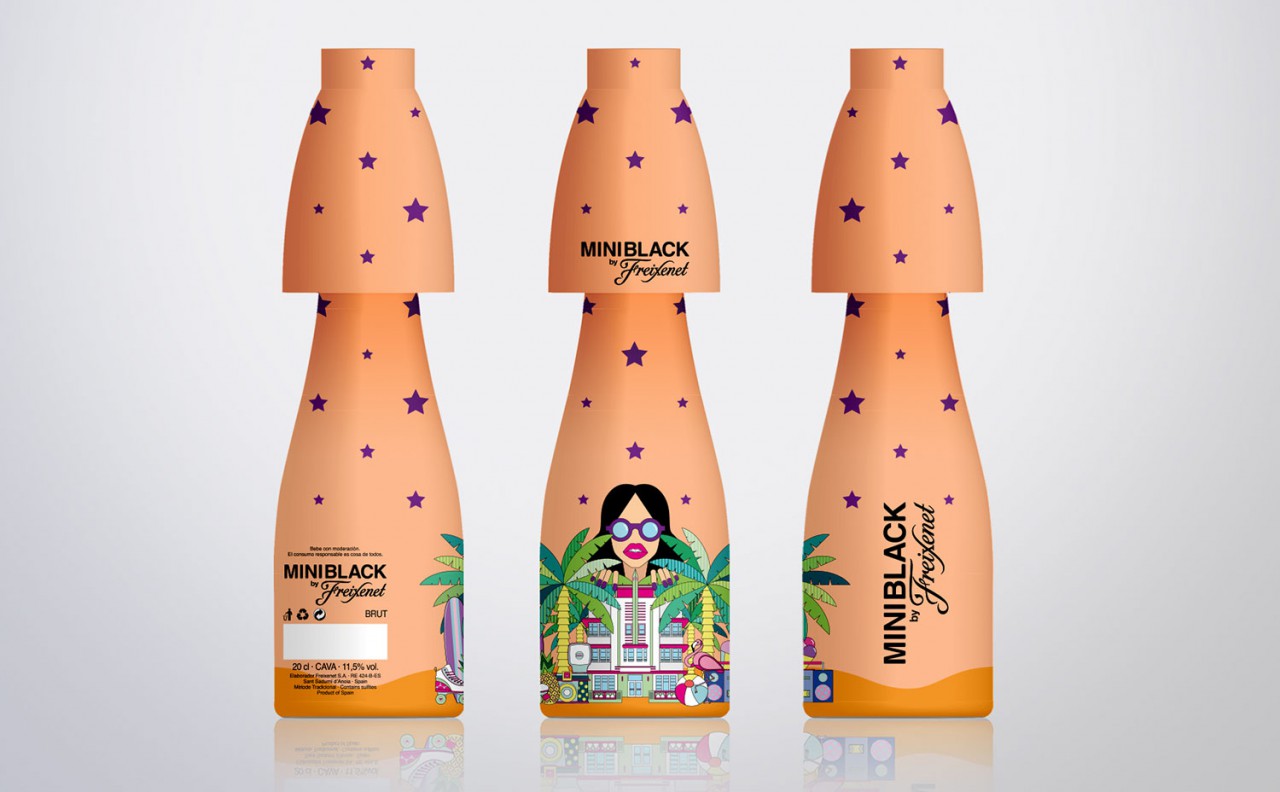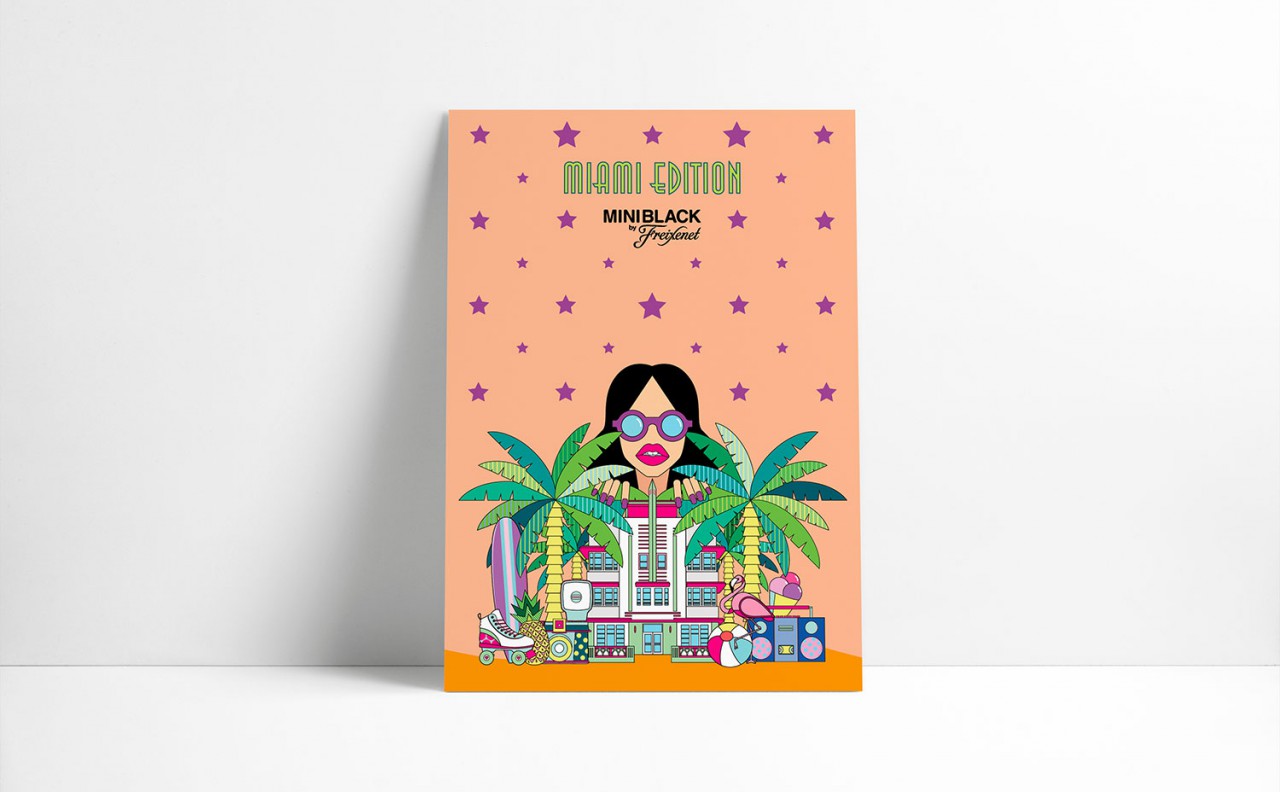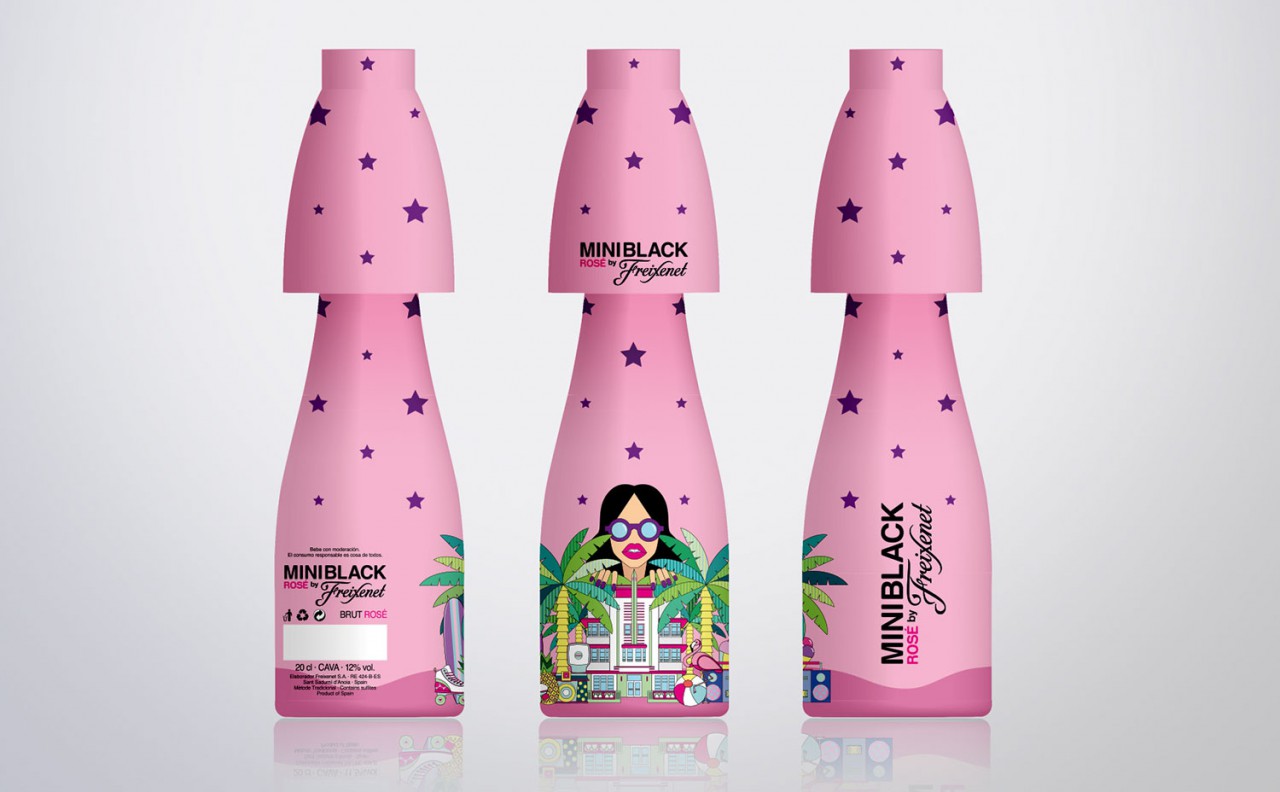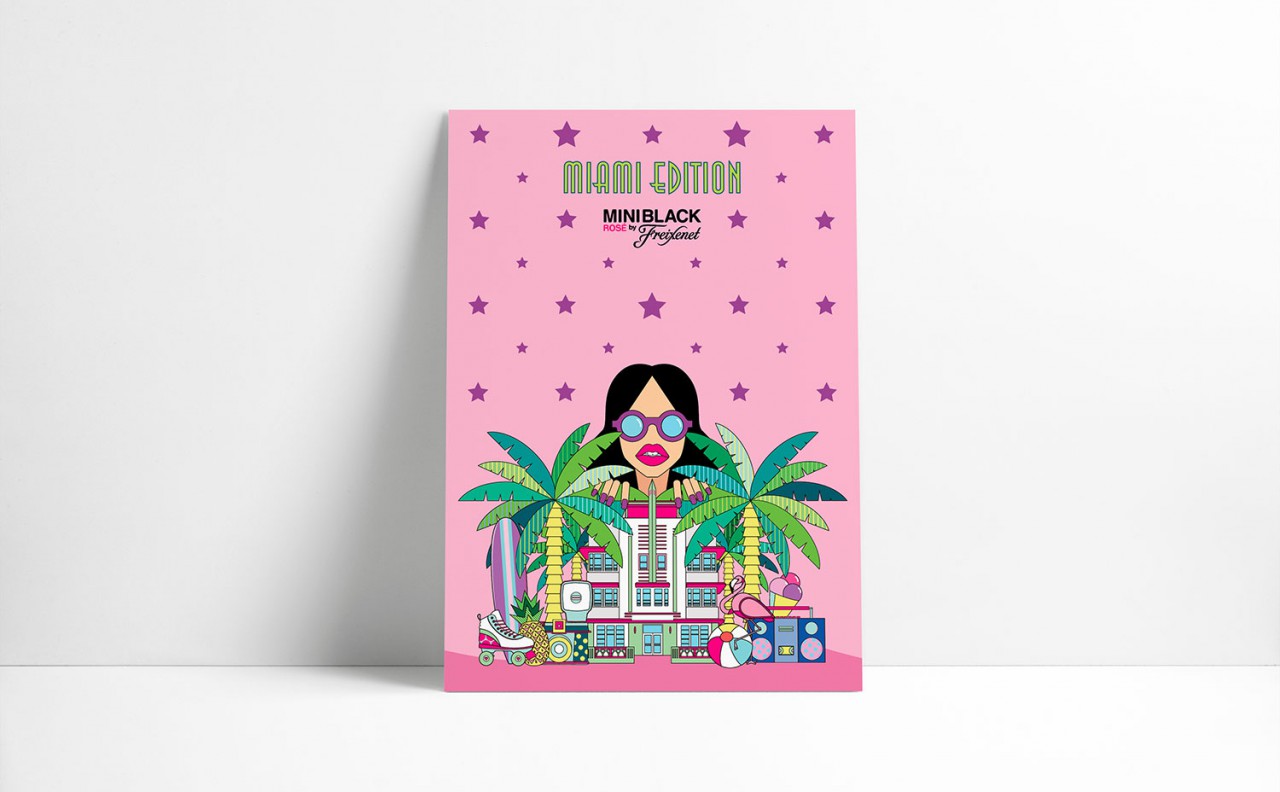 Miniblack by Freixenet 01 / 04
Iconography of experience
We have sought to capture the Miami spirit in a sensorial and emotional way. To achieve this we have defined a chromatic palette based on its architecture of pastel colours and designed an iconography inspired in its always clear skies, green palms and characteristic Art Deco buildings. With all these recognizable symbols of the city, we have created our own personal landscape of Miami in a series of vector illustrations conceptualized and produced by us.